The P.A.C. Foundation Mission
Our P.A.C. Foundation's goal is supporting animal organizations in their communities. Knowing how important it is for people and animals to have love and companionship in their lives, we're dedicated to helping pets and people in our community to do just that; live happy and healthy lifestyles.
With so many different causes that need help in the animal kingdom, Sydnee's could not pick just one group to support so we raise money and awareness for many different causes through several outreach programs.
Number of Donated Grooms for Animals in Need
Amount of funds raised this past year.
Number of pets we've groomed in the last year.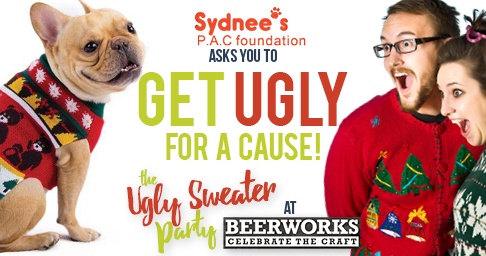 The Ugly Sweater Party Get ugly for a cause! Woodward Animal Center and their AniMeals program, pets and humans alike will don their ugliest holiday sweaters. Read More
Our Programs
pets of the
HOMELESS
Learn how you can help make a difference
for the best friends of those in need. We all need a little help sometimes.
paw it
FORWARD
We're grateful for our community. We work hard to "paw it back". Learn more about our quarterly events and campaigns!
the salon at
HELEN WOODWARD
To make a direct impact, we built a salon right where we can really make a difference. We love what we do.