Creating a healthy life with AMAZING style!
Sydnee's Pet Grooming is committed to supporting franchisees in both the business operation of the salon and in expert grooming techniques. They have developed a highly effective mentorship program to ensure that franchisees and their employees are styled to do well.
Marketing & Public Relations Support
A system-wide marketing program will be supported by a franchisee managed local marketing plan drawing from templates and tools for a successful local marketing campaign.
Operational & Grooming Coaching
Dual support focusing on running your business and on master grooming techniques. Sydnee's commitment is not only the in art of grooming, but the art of management and effective operations.
Operational Systems, Manuals & References
Comprehensive and up-to-date easy reference guides to support you from a fast track opening to day to day operations.
Consultancy
Pre-Opening Recruiting Assistance & Groomer Evaluation – Our master groomer and director of operations are here to ensure you have the right team in place.
Initial Training Program
SPG University is an intensive 7-day program that takes place at the corporate headquarters for all franchisees when they come on board.
Support
Vestibulum lobortis odio sit amet tempus laoreet. Donec accumsan eros quis condimentum rhoncus. Curabitur sodales cursus mi sed varius. Aenean vitae diam porta, laoreet ante gravida, efficitur justo.
Ongoing Training
Ongoing system-wide operational training and conferences are offered in addition to regular calls and an annual company convention. Quarterly grooming courses will be offered at the corporate headquarters ranging from basic techniques to more advanced techniques tailored to keep you and your staff on trend with Sydnee's standards of excellence.
We love what we do.
As animal lovers, we provide the absolute best care and attention our furry friends need to feel safe and nutured. From creating safe & healthy grooming products to learning the best techniques, we want the vey best for your pets.
As a growing company, we believe we never stop learning and getting better at what we do. Happiness in your work matters at our company.
"Wonderful company to be a part of! I realized that Sydnee's offered the best and greatest support, a viable future for me! Their structure and mission have been such a wonderful experience to be a part of! So  happy to be a part of the Sydnee's brand!"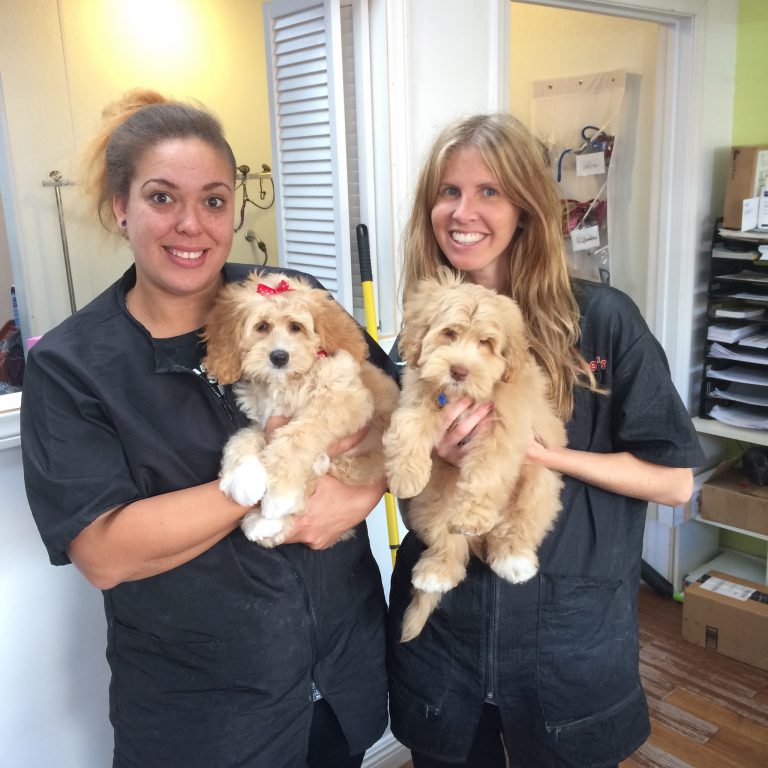 The Sydnee's Difference At Sydnee's, our commitment to employing the best stylists in the business results in the best care for your pets. Kim and Nat have committed the last 15 years to developing the top stylist training programs in the pet care industry, resulting in not just a job, but a career path for our employees and an industry-leading staff retention rate of more than 85 percent. This commitment also extends to the way we pamper your pets. We've developed all-natural products such as our bestselling Furry Facial, and our cleanliness and knowledge of your pet's health and well-being brings our customers back again and again. We created the Sydnee's P.A.C Foundation to give back to animal ovrganizations through events like our quarterly Pooch Party and our Troop Pooch makeovers.
From a young age, Kimberly Srisark knew she wanted to work with animals and when she was 17 years old, she began pet grooming in her hometown of Brigham City, Utah. At the age of 23, she opened her first grooming shop, Kim and Mindy's Paradise Pet Spa in Fallbrook, California. In 2009, Kim met her husband Nat and in Aug 2011 they began transforming Sydnee's Pet Grooming in San Marcos, California from a standard grooming shop into a trendy, fun place for people and pets, Sydnee's now grooms over 13,000 pets a year and is home to the Furry Facial, the premier product in the pet grooming industry. Together they turned their love and passion for animals into a business that promotes healthy living and amazing style for people's pets!
Kim, Nat and their son Benjamin live in Murrieta with their five dogs, three cats, and a bunny.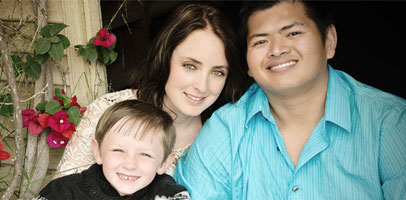 SYDNEE'S PET GROOMING FRANCHISES ARE AVAILABLE TO QUALIFIED PROSPECTIVE FRANCHISEES ONLY IN CERTAIN STATES. ELEVATE PET LIFE, LLC d/b/a "SYDNEE'S PET GROOMING" WILL NOT OFFER OR SELL A FRANCHISE UNLESS REGISTERED (OR EXEMPT) IN THE STATE WHERE THE PROSPECTIVE BUYER RESIDES OR WHERE THE FRANCHISE WILL BE LOCATED. THIS OFFER IS NOT BEING DIRECTED TO ANY RESIDENT OF THE FOLLOWING STATES, OR ANY STATE, PROVINCE, COUNTRY OR JURISDICTION WHERE ELEVATE PET LIFE, LLC IS NOT CURRENTLY REGISTERED TO OFFER OR SELL, UNLESS OTHERWISE QUALIFIED OR EXEMPT: I. Hawaii, Illinois, Indiana, Maryland, Minnesota, New York, North Dakota, Rhode Island, South Dakota, Virginia, Washington, Wisconsin; II. Connecticut, Kentucky, Nebraska. THE INFORMATION on THIS website IS NOT AN OFFER TO SELL, OR A SOLICITATION OF AN OFFER TO BUY A SYDNEE'S PET GROOMING FRANCHISE. AN OFFER TO BUY A FRANCHISE IS MADE BY FRANCHISE DISCLOSURE DOCUMENT ONLY.